Multifunction Rear Lamp RH 007160
---
Availability:In Stock

Brand: Durite

Product Code: 0-071-60
---
Dual voltage, multifunction lamp with Stop, Tail, Indicator, Fog, Reverse and Reflector functions. Righthand
Progressive Indicator Sequencing
Diffused Tail Light
Full protection from dust and water ingress.
Surface Mounting suitable for either Horizontal or Vertical mounting
Supplied with 300mm flying leads
Dimensions
Dimensions
L284 x W35 x H100 mm
Electrical Specification
Current Draw
@13.8V Stop 0.18A Tail 0.14A Indicator 0.3A Fog 0.24A Reverse 0.14A @28V Stop 0.08A Tail 0.07A Indicator 0.15A Fog 0.12A Reverse 0.08A
Approval
Approval Type
IP67 ECE R3, R6 R7, R10, R23 and R38 Approved
Related Products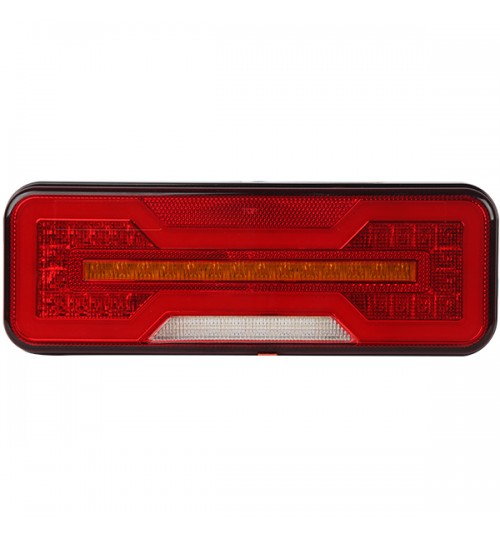 Dual voltage, multifunction lamp with Stop, Tail, Indicator, Fog, Reverse and Reflector functions. L.....