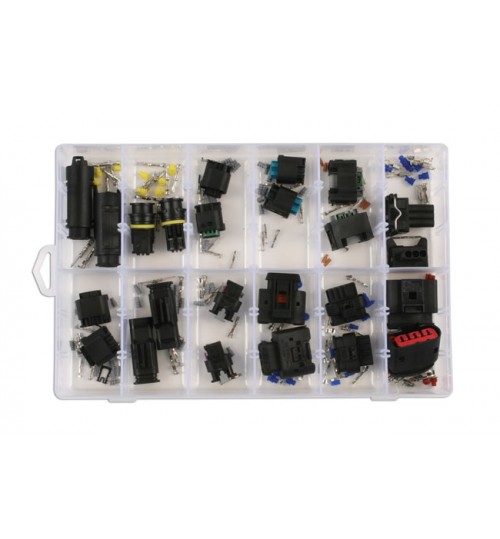 Assorted BMW Mercedes Electrical Connector Kit 37410
---
---
Popular assortment of electrical connectors to suit BMW & Mercedes Benz. 24 pc.
Kit contains 4 types of 3 pin connectors, 4 types of 4 pin connectors, 2 types of 5 pin connectors & 1 x 6 pin connector. 2 of each connector. Each connector comes complete with the correct number of non-insulated terminals and weatherproof seals where applicable to create a waterproof seal.
Sensors can be used in area of the vehicle. Mainly used in the engine bay to protect circuits and important sensors for the engine management system.
Contains
2 pin oxygen sensors
4 pin TPMS connector
3 pin temperature connector
6 pin tail lamp connector
3 pin engine camshaft position sensor connector
4 pin sensor
3 pin road camera connector
4 pin engine ignition coil injector connector
5 pin sensor
5 pin MAF mass air flow sensor connector.


Related Products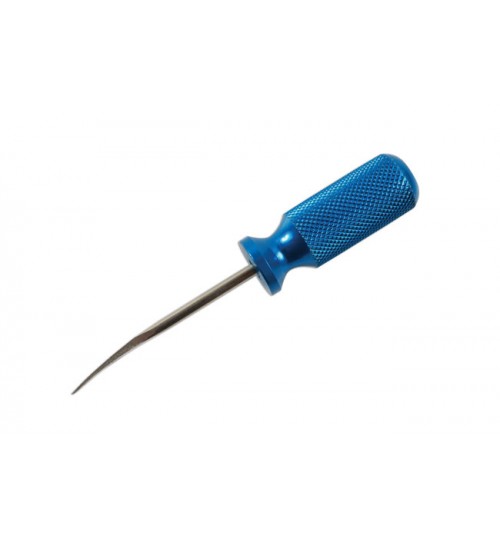 Terminal release tool for type 250 terminalsApplication for type 250 connectorsAluminium handle wi.....