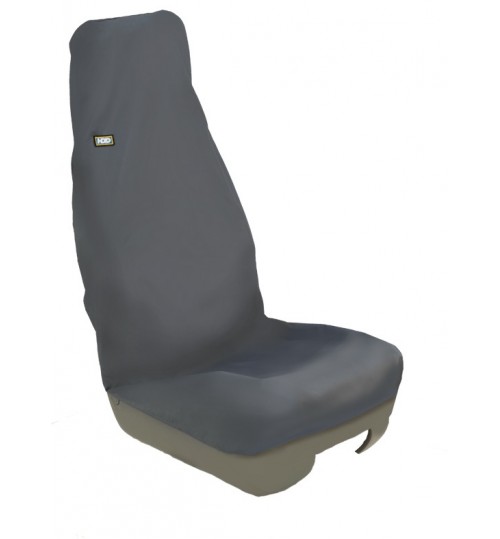 Black Universal Technicians Front Seat Cover TSCBLK311
---
---
Product Description
Total seat coverage. Fits the single seat of many cars and vans. Protects the front & back of the seat – prevents 'foot scuffing'.Accepts armrests and covers the head rest. Simple to fit.
HDD covers are manufactured to the highest standards for durability and wear and tear, giving years of protection.
These covers are made from super tough nylon with a waterproof backing and can be easily cleaned with a damp cloth or by brushing.
HDD seat covers are resistant to:
OIL & PAINT • MUD & DUST • FOOD & DRINK
DIRT & GRIME
WARNING
Airbags: Do not fit universal seat covers onto seats with side airbags or onto headrests with airbags. If the airbag exit point is covered this may impede airbag deployment.
Head restraints: If fitting seat covers to seats with adjustable height head restraints, please be aware that the fitting of the cover may cause the headrest to slip into an unsafe position.