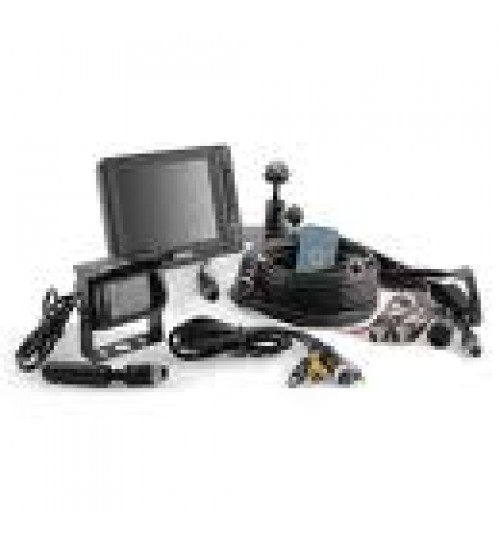 7 Inch TFT LCD Wireless Colour CCTV Kit with Speakers BV770
---
Availability:In Stock

Brand: Brigade

Product Code: BV770-001DW
---
A control box. transmitter, receiver and one camera as well as all cabling is included.

An easy-to-use, 1 or 2 or 3 camera system that delivers a clear and sharp colour picture.
Mirror / normal image switches for each camera input, so that you can get a 'correct' image regardless of whether the camera is facing forwards or rearwards.
3 camera inputs and 3 triggers on this model which can auto-switch from camera 2/3 to camera 1 - the reversing camera - whenever reverse gear is engaged.
Neat & attractive the 7 inch TFT LCD colour monitor with speakers is the ideal size for vehicle applications, even when cab space is limited, and it comes complete with a universal mounting bracket for quick and easy installation.
The compact 110 degrees colour camera includes no less than 18 infra-red LEDs, which are activated in low light conditions to ensure that you can see even in nearly pitch-black conditions!