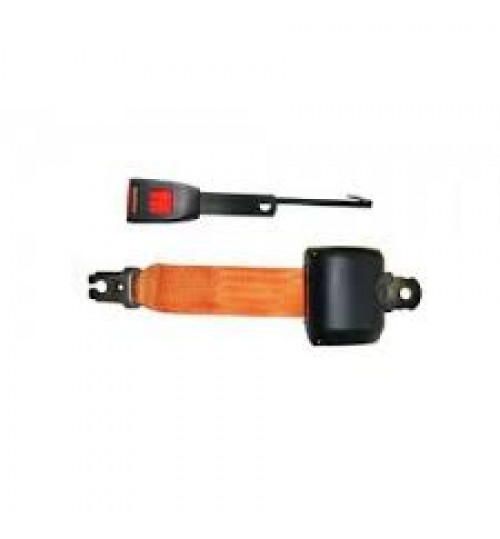 Orange Rectractable Seat Belt 2220/15ELOR
---
Availability:In Stock

Brand: Securon

Product Code: 2220/15ELOR
---
Hi Viz Orange retractable seat belt with electrical connection.

47mm wide Retracting Lap belt. Automatic locking retractor (ALR) suitable for mounting at any angle.
ALR locks when the lap belt is put around the wearer and retracts into sealed unit when not in use.
Micro Switch for "Wearing check/Vehicle Immobilisation Capability"
Technical Data

Buckle Connection Type: Metal Strap and Micro Switch
Buckle Connection Length:15cm
Webbing Length Retractor to Tongue: 127cm

Electrical Specification
Current Draw
Switch 2A @ 12VDC 1A @ 24VDC 0.5A @ 42VDC
Voltage Rating (V)
Switch 12/24V
Approval
Approval Type
Switch IP67 Rated