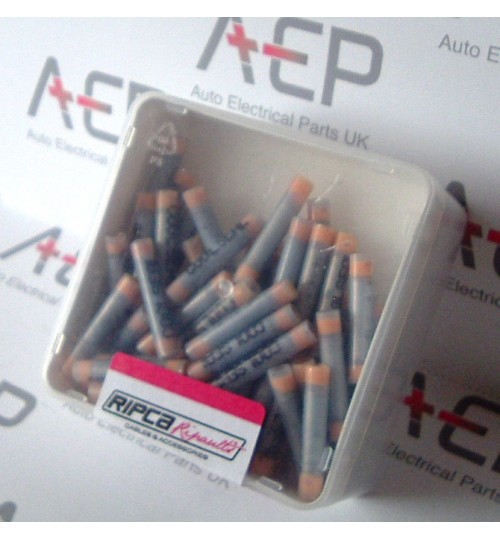 Cool Seal Connector Blue
---
Availability:In Stock

Brand: Ripca

Product Code: CS4061025BLU
---
1.5 to 2.5mm(14 to 16AWG)
Nylon insulation provides a maximum abrasion and puncture resistance in the most harsh environments and circumstances.
Patented sealant will be activated as soon as the wire end becomes in contact with the sealant.
99.9 per cent ETP copper connector for a reliable and high quality connection
Within 2-3 hours the sealant will be 80 per cent cured. After 48 hours the sealant will be fully cured.
Pack Qty = 50 Order 1 receive 1 x 50