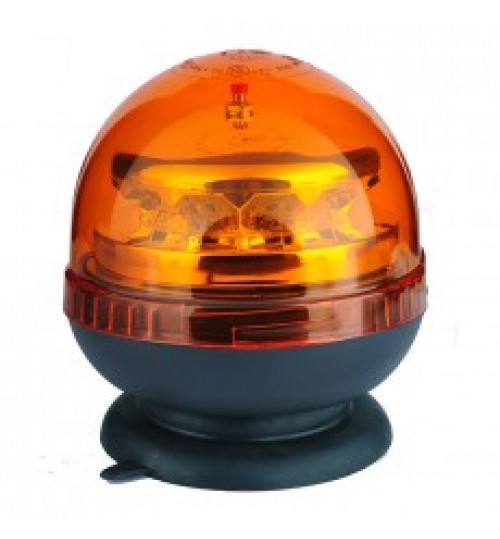 R10 R65 Magnetic Mount Rechargeable LED Beacon 12/24V 044515
---
Availability:In Stock

Brand: Durite

Product Code: 0-445-15
---
Dual voltage rechargeable amber rotating flash beacon 125 rpm with magnetic mount, withstandable to speeds of up to 70mph.
The lens is made of tough polycarbonate with an ABS housing. the beacon is fitted with an On/Off Switch and a battery state of charge indicator.
This beacon has 12 LED's and is supplied with a 230v and 12V charger.
E-marked R65 , R10 EMC
Technical Data
Power 7.2W
Battery 7.4V/2000MA (18650 Li-Ion)
Charging Time 2.5 - 3.5 Hours
Discharge Time 3-4 Hours
Operating Temperature -30 / +50 Degrees C

Type LED Li-Ion Rechargeable Beacon


Dimensions
Dimensions
H 140mm Diam 128mm
Electrical Specification
Bulb Type
12 (3535 Type LED's)
Approval
Approval Type
E Marked R65, R10 EMC IP56