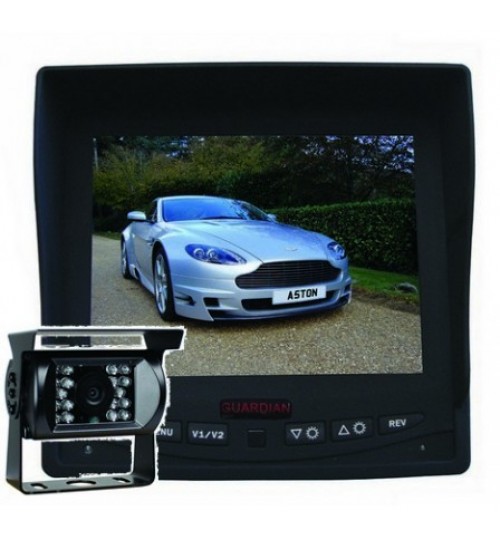 12-24V Colour TV CCTV System CCTV14A
---
---
12/24V full colour audio CCTV rear view system.
5.6 inch LCD monitor with 3 channels and one camera. The monitor has full function remote with auto brightness control via LEDs.
The audio function is via either remote or monitor controls.
A full fitting kit is supplied with the system and is compatible with VCR and DVD.
Roof Mounted Camera CAMI8A is also compatible with this system
Side Mounted Camera CAM12 is also compatible with this system
Compact Swivel Cameras CAM23 and CAM24M are also compatible with this system
Replacement CCTV connection leads LEAD20 and LEAD19 are compatible with this item