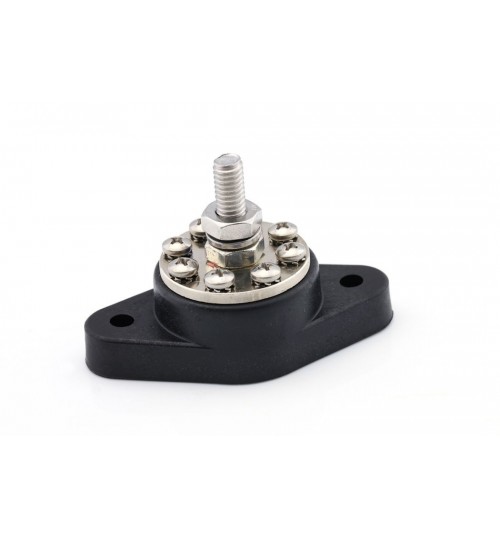 Power Distribution Post M10 Black 77837N141
---
Availability:In Stock

Brand: Ripca

Product Code: 77837N14/1
---
Description
8 point large base black M10 post
Suitable for either chassis or bulkhead mounting this device enables multiple power connections to be made at one point. Negative (black) versions can also be used as a common earthing point.
Material: Glass filled PA6 (nylon), stainless steel threaded stud and zinc plated copper contact plate.
Voltage: Up to 48V
Application

Suitable for use on vehicle, marine and power plant applications this range of products facilitates the distribution of power or provides a means by which auxiliary equipment such as battery chargers can be connected to the vehicle.